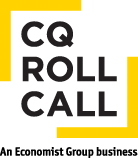 This CQ Roll Call site is temporarily down.
We apologize for any inconvenience. Your Engage site will be down for maintenance from December 26 11pm to December 27 5am EST to improve the speed. Please visit www.rollcall.com for congressional news updates.
At CQ Roll Call, client satisfaction is our top priority. If you have questions, don't hesitate to call our Hotlines: for CQ.com or Insight Dashboard, please call 202-650-6511 or e-mail hotline@cqrollcall.com; for Engage, Capwiz, Knowlegis, PACbuilder, or Microsites please call 202-650-6710 or e-mail help@cqrollcall.com; for RollCall.com contact 202-650-6621 or e-mail customerservice@cqrollcall.com.